Our Recreation Department is Running Out Of Room
Nov 05, 2005 04:32PM ● By Don Kindred
by Bill Thomas
Along with his early ambitious desires for a "Village by the Sea," San Clemente founder Ole Hanson proudly announced "…the whole City should be a park." These were noble and inspirational words in their time.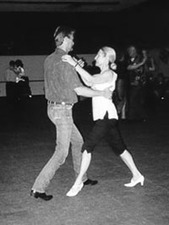 Over the years, City fathers and mothers have sincerely attempted to follow Ole's original direction with 18 neighborhood and community parks and five miles of beachfront. Thankfully, Ole built a swimming complex for his village but didn't think of a gym. The beach club is unable to handle current water sports demands, and the city doesn't have a gym, other than the two small ones at the Boys and Girls Club. 
As time passed, Ole's little village progressively grew into a large coastal city with a population of over 65,000. Now, instead of a current need for more parks, our present shortage is for playing fields to accommodate the ever-growing proportion of youth participating in Little League Baseball, AYSO (soccer), Pop Warner Football, flag football, and girls' and adult softball. 
Ole didn't differentiate between parks and fields. Parks have lush, green grass, shade-bearing trees, and colorful hardy plants. Usually, there's a play area for smaller children. In parks, you can chase butterflies with a plastic net, walk your dog where allowed, enjoy a picnic or barbeque, toss a Frisbee, contemplate your surroundings, or just relax and enjoy the quiet and peace. 
Contrarily, a field is for sport, for running, jumping, hitting, throwing and catching. It's for fun, noise, practice and competition. It's for parents to root for their offspring and favorite teams. Fields are pounded upon by thousands of feet. Balls, bats and bodies bounce on the grass and dirt areas. The grass gets wounded or dies; the dirt gets grooved and ditched and mounded. 
Parks need watering, trimming, and mowing. Fields need far more maintenance and TLC. After, and, sometimes, before every game on a field, earthen infields have to be leveled and sprinkled, gopher holes have to be filled, the white zone and boundary lines have to be laid, debris picked up, and goals erected where applicable. 
Our current playing fields are located at San Gorgonio (soccer and baseball lighted), Forster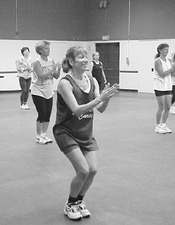 Ranch (soccer, football and baseball unlighted), Bonita Canyon and Vista Bahia (baseball lighted), Talega Park (baseball and soccer unlighted) and Liberty Park (baseball unlighted). The future of playing fields rests in the further development of two sports parks: Richard T. Steed Memorial Park and Marblehead Coastal Park, and the construction of the Vista Hermosa/La Pata Sports Complex. 
Why do we need more fields? 
Not counting the use of Steed Park, we have approximately 4,500 active users of existing fields representing the various youth groups, plus those served by St Michael's Academy, the Boys and Girls Club and the YMCA. Assuming that each team averages around 12 able-bodied boys and girls, with Pop Warner Football the exception, more than 375 individual teams are practicing and playing league games on the currently limited supply of San Clemente fields each year. The nightmare of scheduling these teams is shared by the leaders of the various sports organizations but, principally, by San Clemente's recreation department, which coordinates the City's fields, namely Steve Mead, Manager of San Clemente's Recreation Department, and his able colleague, Carol Gibson, Recreation Supervisor. 
How is the City addressing this paucity of playing fields? 
Evasive hope supposedly lurks around the corner - waiting to please or pounce. Our options are to build more fields and/or light them, including those we already have. The problem with field construction is primarily economics. According to Richard Fisher Associates, consulting landscape architects for San Clemente, building new fields - with attendant amenities such as restrooms, parking, lighted walkways and fields, picnic areas and play equipment - costs around $300,000 per acre. Accordingly, a full sized baseball field (3 acres) has a price tag of close to $900,000; a soccer field (1.9 acres), $570,000; and a football field (1.4 acres), $550,000. 
Providing lighted fields during the early evenings when darkness befalls us from October through April, increases the hours of field usage. Lighting fields is also expensive and controversial due to citizen concerns regarding light distraction. This concern eliminated their use at Forster and in the plans for sports fields at Marblehead Coastal. The 50 acres at the forthcoming Vista Hermosa/La Pata sports park are being designed to contain an aquatic center, playing fields and a new community center evolving in three phases, the first of which is funded. 
"This sports park," said Mead, "…will include a total of nine fields: three full-sized dedicated baseball fields and five soccer fields, two full size and three smaller ones, plus one dedicated football field for both Pop Warner and flag football. At this point in time, all are slated to be lighted." Mead added, "It's a good shot that within two and one half years we'll have our three pools and the majority of fields. After that, we don't know about the next two phases. The money has to come from someplace. Right now, we don't exactly know where."
Girl's and adult softball takes place at Steed Park, which also encompasses the Ralph's Skate Court and the Sergeant Baron Von Willard Dog Park. Four baseball/softball fields are maintained and operated by Base Line Services (BLS). During the weekdays, 30 girls' softball teams practice and play games, 24 of them from San Clemente, six from nearby communities. Beginning at 6:30 p.m. each evening, the fields are taken over by 60 adult club and church teams. During the weekends, the fields are used for tournaments: 60% booked by baseball organizations outside of San Clemente, 30% by girls' softball, and 10% by adult leagues. 
Laura Slye and Jeannie Eigle, both local moms and formerly officers of San Clemente Girls Softball, formed Base Line two years ago, taking over the temporary management of Steed Park softball while City staff was in negotiations with Big League Dreams (BLD) as a possible operator. With BLD vanishing from the picture, BLS has continued to run the Steed softball program and is the first of four vendors to be profitable and provide a financial return for their services to the City. 
The future of Steed Park will be a subject of deliberation over the next several months pending decisions as to whether it will be run by the City itself, by private operators, or through a combination of public and private cooperation. Whether or not a roller hockey rink or a multipurpose facility for roller hockey, volleyball, and other court games is built is also in the mix. Additionally, there is space for two additional softball fields and a practice field if and when funds are available. 
Marblehead Coastal Sports Park has been approved and is slated to be completed by March 2006. With two existing soccer fields, three more are to be added. Mead is hopeful that the eventual outcome of the playing fields will provide hubs of specific activity for each of the major sports: girls and adult softball at Steed Park; soccer at Marblehead Coastal, football at Vista Hermosa/La Pata and baseball at San Gorgonio: all reinforced by one another and by Forster Ranch and neighborhood parks. 
Parking at the sports fields is another concern. There is just not enough room, and Mead prays for more carpooling. 
He reports, "Often, one child playing on a team attracts up to three different cars: Mom's, Dad's, and grandparents'." 
An additional major issue is whether or not fields should be publicly or privately operated. Private organizations currently operate skate courts, gymnasia, swimming pools and baseball complexes in many other communities. In generating revenue, they charge admission and/or membership fees, rent venues and operate concession services. In many locations, such as Steed Park, beer and wine is served during adult sporting activities. This not a business cities want to enter. 
Besides playing fields, the recreation department also lacks sufficient courts for basketball, volleyball, and tennis. Its dilemma is not about to happen; it's already here. Only, time, creative thinking, and money can resolve these concerns… b