Two Itchy Feet One Ticket to GO
Feb 02, 2007 10:39PM ● By Don Kindred
by Maggie Zeibak
The journey of a thousand miles begins with a single step...Lao Tzu
It's happening again - that old familiar tingling in your soles while your tortured soul yearns to escape the mundane, everyday life. Funny how you said you'd never travel again after the hassle of the last trip, but here you are, longing to interact with an officious TSA agent, perform the baggage drills necessary for any good vacation escape, and even willing to tolerate your obnoxious brother-in-law in the quest for something new and exciting.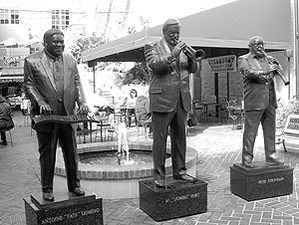 Decisions, decisions. Will it be sunshine and sailing ships, tents and trailers, or skis and spas? Every family member has a preference of what to do, and it can become a daunting problem to solve without someone going off in a huff. We want a good time, right? Can we agree on a spot that's popular, yet answers everyone's needs? Argentina offers great value for our dollar whereas Europe sends us into debt, making Hawaii even more desirable.
Should we follow the nation's trend to take extended weekend trips or seek out an enriching experience and perhaps return with a new skill to brag about? There are alternatives.
Lone penguin in AntarticaGIRLS' GETAWAY
Escaping to Las Vegas brings a little smile to everyone's lips, knowing that the bright lights and razzle-dazzle changes the personality of number-crunching executives. Yeah, yeah,we all know that what happens in Vegas, stays in Vegas, but will your girlfriends tell? The Palms hotel offers free gaming lessons so try to score a session with Texas Hold 'Em expert Sandi Wilson, then you can really show the boys how it's done.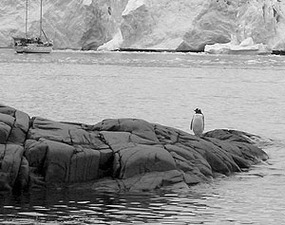 Another option is to dash over to Palm Springs for some shopping, giggling and serious talking, perhaps at the Two Bunch Palms Resort. After you've finished your spa treatments, there's nothing wrong with the lassies lounging around in bathrobes sipping Patron Tequila, eating junk food and watching a chick-flick.
LONG WEEKEND
CITY BREAK
Where should everyone be going? Simple. For those with fabulous memories of vibrant New Orleans, and those who want to create them, the Big Easy is eager for tourists to return, and hotel prices are inviting and reasonable. The French Quarter is back to buzzing, and Bourbon Street still evokes the "anything goes" party atmosphere with that foot-stomping music that you can't ignore. Guys perched high up in balconies along the streets good-naturedly entreat the twenty- something girls to show them certain parts of their anatomy. Amazingly, some do and are rewarded with a colorful, glittering necklace, which may account for the fact that my neck was left unadorned. Partying aside, this is a great city for walking along the Mississippi River and stopping for powdery beignets at the Café du Monde, or spicy Jambalaya at one of the many first class restaurants.
GOING WITH THE FLOE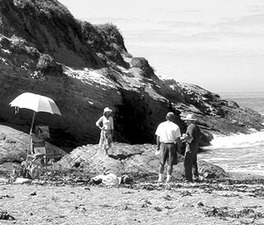 Some of the coldest destinations are hot. Cruises to Alaska provide a great trip for all family members; kids included, and can be extended with a rail journey into Denali National Park. The thrill of dogsledding and panning for gold helps you experience America's last frontier and, with a little luck, you'll catch those brown bears snagging a leaping salmon. Prices are reasonable depending on the month of sailing, however, if you've got a chunk of change rattling around, join the increasing number of passengers going to Antarctica The "Three greats", New Orleansduring our winter months. It's summertime down beyond South America and the time to observe baby penguins, whales and fur seals under the guidance of ecologists and naturalists. Iceland is also in the chilly spotlight with their glaciers and boiling mud pools, but for a real cutting-edge trip stay at the Quebec Ice Hotel, Canada. Freshly built each year. Complete with ice chandeliers and using 15,000 tons of snow, it has all the amenities including hot tubs and a wedding chapel.
ADVENTURE TRIPS
There are a few million people who have taken an adventure trip in the last five years, mostly the active young and single group. Some are easy to take, like an excursion from a cruise ship, others are more focused on the sports and hard adventure aspects such as mountain climbing, scuba diving, whitewater rafting, skydiving or even canoeing past the Missouri River's White Cliffs.
Ziplining, a harnessed ride between two high points, seems to be one of the most popular activities in Central America, Mexico and Hawaii (the Zip 'n' Dip Expedition in Kauai looks like a blast). Lush jungle canopies provide a leafy backdrop for one heck of a ride and this would be great for all the Marine wanna-be's.
CAMPING
Where there are kids and dogs, there will be RV's and tents to enable American families appreciate their land. No longer uncomfortable or viewed as "roughing it", campground fees make this kind of vacation very affordable. Irene and David Turner, owners of two very large Irish Wolfhounds said, "The four of us pack very nicely in our camper van (affectionately known as the SS Rustoleum) and we don't have to worry about leaving the dogs at home. We've discovered some wonderful campgrounds right here in Artists at Montana de Oro, CA California that have every facility, including fabulous views. In particular, Montana de Oro near Morro Bay has a campsite on a bluff overlooking the ocean and Jalama Bay is also a great favorite of ours".
www.parks.ca.gov
;
www.californiacampgrounds.org
ENRICHMENT LEISURE
Aside from the great Elderhostel trips and volunteer opportunities with Global Volunteers, many skills can be learned on board a cruise ship. Perhaps mastering the tango appeals to you, conversing in basic Italian or listening to one of the various topics by guest lecturers. Many ships offer cooking demonstrations by the resident chef who ensures that everyone can see his moves on a plasma screen. Alternatively, you might want to send yourself off to Italy or Thailand for intensive week-long cooking schools with true immersion.Following another popular craze, you could focus on physical self- improvement by getting dental work done in Cabo San Lucas or Hungary at a fraction of US prices. Research cosmetic surgery in Brazil, Costa Rica and Thailand before you go – friends and family will surely tell you that you look well rested when you return from this vacation!
www.cosmeticvacations.com;www.cosmeticsurgerytravel.com
One travel trend remains constant – the beach. You could be picking up the myriad shells on Sanibel Island, FL or admiring thongs in Ipanema, Brazil. Wherever you are on vacation, it will be a feast for your senses and nobody else's. Don't wait for everyone else to go there first – just pack up and go. b