A President, An Ordinary Man and a School
Feb 01, 2003 08:27PM ● By Don Kindred
by Anne Batty


The Name is Truman... Truman Benedict that is.

Once upon a San Clemente sunset, 53-years-ago, a quiet, gentle-man and his much-loved wife came to dwell in the Spanish Village by the Sea. He bore the first name of a president, and never dreamt that a school would one day share the same name. That man was Truman Benedict and he came to town to teach.
Benedict had never really heard of San Clemente, but his wife, Betty Jean, was familiar with the village, having come to town on the train for a rally for Franklin Delano Roosevelt's visit to resident Ham Cotton.
A credentialed teacher educated at Whittier College in Los Angeles, Truman was referred to the job by the county school office, which then acted as a personnel service for school districts. "Although I could have made more money in other places," he said, "when I came here I liked the ocean, so when I was offered the job, I took it."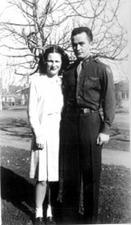 As Benedict remembers it, there were only 240 students at Las Palmas School when he came to the village to teach. It was only the school's second year to have a Kindergarten, and he was hired to instruct seventh graders. He was selected for the job by a Superintendent who originally came to the village in 1944, after reading in the Tulsa Oklahomanewspaper that San Clemente needed a haying crew to sow the wild oats covering the town's hillsides. No strangers to hard work, these two village educators soon found themselves, sleeves rolled up, working side by side to build a much needed bus barn for housing Las Palmas School's busses.
Drawing on his memories Truman recalls, "they were still growing those wild oats on all the lots when I came here in 1949. They are long gone now, of course." Fondly he continues, "there were only about 400-500 people in town at the time, lots sold for about $300, houses were sporadically spread out all over the countryside and there were no sidewalk curbs anywhere."
In Benedict's time the village was a place where everyone knew everyone. A time when dwellers could board a boat from the pier, when people could legally have their own fireworks on the beach. When leisure time was spent fishing, claming and bodyboarding. An era when there were only two markets in town, Adairs and Haywoods. When shopping malls weren't even thought of and villagers had to travel to Laguna or Oceanside for clothing, household goods and building materials. And like most early townsfolk, he misses those times.
While renting on Avenida Pelayo, Truman continued to teach at Las Palmas School for five years. He worked for $180 a month. "It took me five years to make as much money teaching as I had earned monthly in the Air Force," he joked.
Before long Truman Benedict became Principal of Las Palmas School, and in 1956 was named Superintendent of the San Clemente Elementary School District, which included Las Palmas and Concordia schools. In 1965 when the Capistrano Unified School District, encompassing San Juan Capistrano, Capistrano Beach and San Clemente, was formed, Truman was named Assistant Superintendent in charge of curriculum and the certifying of teaching personnel. He eventually became Superintendent, then Deputy Superintendent of the district. From there he went on to serve as a San Clemente City Councilman, City Mayor and member of and volunteer for many civic groups.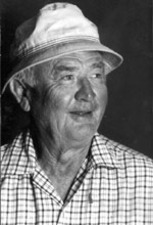 Teaching was a natural for Benedict. His grandmother had been a schoolteacher in a one-room schoolhouse in the Ozarks, and today his youngest granddaughter continues the family tradition, teaching the sixth grade in Oceanside, CA. As the smallest person in Los Angeles to ever play varsity basketball Truman expected a lot of himself, and says he was inspired by teachers who expected a lot out of him in return. He says he became a teacher because he always liked school and working with kids. It follows that in his career he was most often called upon to handle the older and extremely brightest boys.
"Most of my ex-students have left town now," Benedict muses. "But there are a few teachers at Truman Benedict School (the one bearing his name), and other San Clemente schools, who were born and raised here. Some of their parents were teachers here too," he said.
Asked how Truman Benedict School came to be named after him Truman modestly replies, "I really don't know. People were asked to submit names for the school via letters and that's the name most wanted." It doesn't take a rocket scientist to figure out why.
In speaking of his personal life, most especially his wife of 45 years, a homemaker, devoted mother and civic volunteer who passed away in 1989, Benedict's eyes mist over. He tells of their meeting at Fullerton Junior College just before the war. Of how they married during the war in 1944, and how when he served four years in the armed forces, stationed mostly in Alaska flying the P38 Lockheed Lightning, she waited faithfully for him in Anaheim, CA. He also speaks proudly of the two daughters they bore, Sally Jeisy, owner of Guinevere's on Avenida Del Mar, and Nancy who resides in Oceanside, CA., and of their four grandchildren and one great.
THROUGH THE YEARS WITH TRUMAN BENEDICT

1949-1954

Las Palmas Elementary School Teacher

1954-1956

Las Palmas Elementary School Principal

1956-1965

Superintendent San Clemente Elementary School District

1965-1969

Assistant Superintendent Capistrano Unified School District

1969-1975

Superintendent Capistrano Unified School District

1975-1978

Deputy Superintendent Capistrano Unified School District

1978

Presently Retired - Now Serves as a Community Volunteer

1987

Truman Benedict School Named After Him

1990

Named San Clemente Citizen of the Year

1990-1994

Served on San Clemente City Council

1993

Served as Mayor of San Clemente

2003

Named San Clementean – San Clemente Journal