Cabrillo Playhouse Celebrates 55 Years of Live Theater
Feb 01, 2008 08:46PM ● By Don Kindred
San Clemente's Community Theater has a Glorious Past and a Bright Future
by Brian Shannon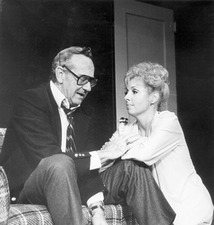 The year was 1953, and in response to television's rapid acceptance by American consumers, a new magazine called TV Guide hit newsstands. Hollywood, seeing the threat of TV as very real, launched wide-screen processes such as Cinemascope which first showed the epic movie The Robe. 
Another magazine, called Playboy, providing an alternative and controversial form of entertainment, hit newsstands in 1953 with a nude Marilyn Monroe gracing its cover, and was an immediate success. 
With all these exciting new forms of entertainment getting lots of attention from audiences in 1953, the last thing anyone would do is start a live theater group in a small town like San Clemente. But that is exactly what a stalwart group of San Clemente citizen volunteers did. Their vision was to provide quality theater for the entire community, when they formed the non-profit corporation called San Clemente Community Theater. Led by its first President, Evangeline Nelson, this dedicated group of theater patrons held its first play, Two Blind Mice, directed by Tom Gilmore in a building called The Casino. Subsequent plays were performed in almost any available space such as Las Palmas School cafetorium, the Elk's Club and the Ole Hanson Beach House.
Holding fast to their vision, the theater group finally got tired of traveling from here to there, with all of their sets, props and costumes and found a permanent home in 1966 when it purchased the 1928 Ole Hanson style house known as the Adair Home, and an adjacent lot. Architect Dick Fast quickly developed the plans to convert the home into an intimate 59-seat theater named the Cabrillo Playhouse. The theater quickly became known as "The Little Jewel Box" or "San Clemente's Cultural Treasure" by many. Twelve years later, in 1978, a special program was held to celebrate paying off the building loan and burning the mortgage. 
The theater's first production in the renovated building, Bell, Book and Candle, was an auspicious occasion, with an NBC TV crew filming several scenes for broadcast. Soon after opening, the Cabrillo became known for its quality productions and began attracting noted directors and actors from as far off as Hollywood and San Diego, as it still does to this day. 
Over the years, the theater has seen many changes made to enhance the theatergoers' experience. A great deal of the work has been done on a volunteer basis and much of the equipment and fixtures have been donated by generous patrons of the theater. First was the installation of an additional row of seats increasing capacity to the current 66 seats. This was followed by expansion of the backstage area and dressing rooms, construction of a 1,400 square foot addition to house the workshop, props and costumes and later a large outdoor deck to accommodate patrons during intermissions.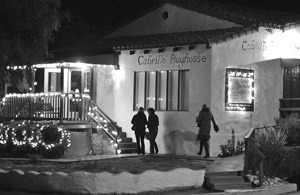 Cay Varholick, current President of the theater's all volunteer Board of Directors stated. "While working very hard to ensure we provide an enjoyable theater experience that appeals to the widest possible segments of the community today, our mission statement still reflects the founders' vision, "to serve the cultural needs for the population it serves". In practice, this means we must continue to select excellent plays that resonate with our audience, ensure that the theater itself provides our patrons with the most enjoyable experience possible, deliver diversity in the kinds of entertainment programs we offer and continue to be an active and productive part of the community we serve. In keeping with this, the Directors have developed a comprehensive plan to implement a number of exciting new programs and building improvements, as the funds become available to support them. 
In the meantime, our reputation for providing a quality live theater experience continues to grow as do our audiences. We are very proud of our 55 year 'can do' history and intend to perpetuate that for at least another 55 years." said Varholick.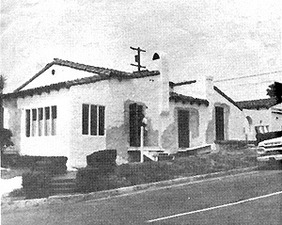 The Cabrillo Playhouse winds up its very successful 2007-2008 season with three excellent plays. Caught In The Net, a hilarious comedy about a bigamist husband, about to be uncovered by his teenage son from wife and teenage daughter from another marriage - January 17 to February 10. When You Comin' Back Red Ryder? Combines a sweet slice-of-life drama about a small town diner and an edgy crime thriller about a crazed drug runner and his dopey girlfriend who are holding hostages - March 6 to 30. Picasso at The Lapin Agile, a sophisticated comedy written by comedian Steve Martin, brings together three of the twentieth century's most influential figures; Picasso, Einstein and a revered rock and roll superstar, runs - April 24 to May 18. b
Tickets for performances can be purchased by calling the theater box office at (949) 492-0465