Late Summer in Baja
Aug 01, 2007 09:12PM ● By Greg Niemann
By Greg Niemann
There are crowds everywhere for Mexico's Independence Day. Many Southern Californians consider late summer and autumn the best time of year. The overcast days of May and June, along with those dog days of July and August are over. The air is a bit crisper, the nights cooler, and the sunny days are endless. This is definitely true in northern Baja as well, especially along the Tijuana-Ensenada corridor where late summer activities continue unabated. 
While the hordes of summer visitors have largely dissipated, thousands still flock to Baja's beach communities to party, enjoy the beaches, fish, golf, ride horses, enjoy lobster and shrimp dinners, and participate in scheduled events. There are still lots of activities from August to November, however, and here are a few ideas:
August 3-19 – 17th Fiesta de la Vendimia, Ensenada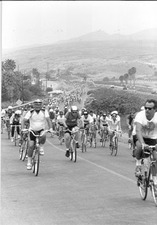 Baja wines from the Guadalupe Valley north of Ensenada are considered Mexico's finest and one of August's biggest events pays homage to the grape. The two week Grape Harvest Festival (Fiesta de la Vendimia) has events at the 13 wineries and in Ensenada. Featured are wine competitions, wine tasting, music, dancing, a Paella Contest, seminars, and other festivities. For further details, contact the wineries themselves, or the Baja California Winemakers Association (646) 178-3038, website:
www.fiestasdelavendimia.com/
or e-mail: fiestasvendimia@hotmail.com. For info and tickets, call (011-52) (646) 178-3038.
August 12 – 11th Annual International Seafood Fair, Rosarito Beach 
For those who love fish and crustaceans, Baja hosts several seafood festivals. The Rosarito Beach Hotel presents its 11th Annual Seafood Fair, with food sampling, games, events, music, and much more on Saturday, August 12. Trophies are presented to winning restaurants in several categories, and you can enjoy offerings from some of the best restaurants in the area.
Labor Day Weekend 
– End of Summer 
Like most of the world, Mexico celebrates its Labor Day on May 1, a national holiday. To Americans, however, Labor Day on that first weekend in September offers a last shot to escape for a few days before school starts. The resorts of northern Baja California get jam packed at this official finale to summer and there're always plenty of parties and activities going on. 
Rosarito hotels generally offer in-house holiday weekend activities, while those seeking something different might consider these suggestions: Open Beach Volleyball Tournament in Ensenada (011-52) 646-182-8038, or the San Quintin Fishing Tourney in San Quintin, sponsored by Don Eddie's. 
Contact doneddie@hotmail.com.
September 7, 8, 9 – International Jazz Fest, Rosarito Beach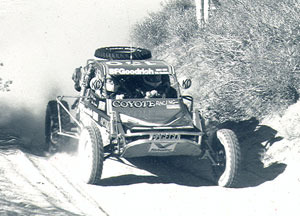 On the weekend after Labor Day, as if to prove the summer still hums along, an International Jazz Festival will be held on September 7, 8, and 9 at the Festival Plaza Hotel in Rosarito Beach. Admission free. For more: 1 (800) 453-8606 or
www.hotelfestivalplaza.net
.
September 8, 9 -Ensenada Seafood Festival, Ensenada
For seafood samples from Ensenada's finest restaurants, check out the 28th Annual Ensenada International Seafood Festival on September 8, 9, at Noon. Along with samples, there's seafood competition, live entertainment, music and fun. At the Plaza Ventana del Mar, by the giant flagpole on the waterfront.
Canirac@prodigy.net.mx.
September 16 – Mexican Independence Day, Nationwide
Most Mexicans only have a hazy idea about the significance of Cinco de Mayo, (Victory over French in Battle of Pueblo) but September 16 (Independence Day) is a different story. Every village and town throughout the country celebrates with a local festival, parades, speeches, cultural exhibits, etc, all highlighted by the alcalde's (mayor's) grito (shout) "Viva Mexico," at midnight on the 15th, dramatically recognizing the country's independence from Spain. 
On every street corner there are vendors selling flags and balloons all with the national colors of green, white and red. Streets, houses, buildings and cars are decorated everywhere in the country. Lighted decorations are set up in every city, the most spectacular being those of the zócalo (main plaza) in Mexico City. The main plaza of every town, city and village is where the "Dieciséis (16th) De Septiembre" celebrations take place. 
It begins during the evening of September 15 when people start gathering in these zócalos, many in typical Mexican dress. Food stands; music and dancing insure a party atmosphere. On the 16th, there are parades with marching schoolchildren everywhere. I've attended several of these celebrations throughout the country, and regardless whether it's a major city or small village, it's an important and festive event.
Rosarito-Ensenada 50 Mile Fun Bicycle RideSeptember 29 – Rosarito-Ensenada 50 Mile Fun Bicycle Ride
The semi-annual Rosarito-Ensenada 50-Mile Fun Bicycle Ride (April and September) is one of the largest cycling events in the world. Half a million people of all ages have completed this event, labeled the Best Cycling Event for the fourth year in a row by readers of Los Angeles Sports & Fitness magazine. Readers of Competitor magazine named it the Best Cycling Tour for the second straight year and also called the outing one of the top three international cycling events (alongside the Tour de France and Giro d'Italia). The next ride is on September 29 with a $35 advance entry, $40 day of event fee. There are several steep hills to test your endurance, but you can then unwind by partying at the Finish Line Fiesta with live rock-n-roll until sunset! The ride starts at 10 a.m. in front of the Rosarito Beach Hotel in Rosarito. For more information, please visit your local bicycle shop, e-mail info@RosaritoEnsenada.com or call U.S. (858) 483-8777. Website:
www.rosaritoensenada.com
.
October 7 – No Fear Mexican Surf Fiesta, San Miguel
Surfers from Mexico and the U.S. meet at famous San Miguel (Just north of Ensenada) surfing break for two days of tough competition. The 27th edition of this sanctioned event offers a $25,000 cash prize. U.S. phone: (858) 586-9173. 
October 5-8, 2007 – 44th Annual San Diego-Ensenada International Yacht Race
Sponsored by the Southwestern Yacht Club, this 62-mile race features over 120 yachts in about 10-12 classes. Spectators can see the bright sails hugging the coast just offshore in this Friday-Sunday event. For info, website:
www.southwesternyc.org
, call (619) 222-0438, or e-mail: frontoffice@swyc.coxatwork.com. 
October 7 – Mexican Food Festival, Rosarito Beach
For those tired of the seafood fests and want to sample typical Mexican Food, there is a Mexican Food Festival at the Rosarito Beach Hotel on Sunday, October 7. (011-52) 661-612-0700. There's also a Gastronomic Tour every Friday in October.
www.rosarito.org/events/calendar.htm
for more info.
October 14 – Festival of the Lobster, Puerto Nuevo
Not to be upstaged by the larger towns north and south (Rosarito and Ensenada) and their Seafood Festivals, the lobster village of Puerto Nuevo pays homage to the crustacean around which the town was established on October 14, with its 15th Annual Lobster Festival. For more info: canirac7@telnor.net
November 8-11 – San Felipe Shrimp Festival, San Felipe
Over on the Gulf of California, where tourists generally enjoy a winter season, the fishing and shrimping town of San Felipe welcomes many of its snowbirds back with its annual Festival de los Camarones (Shrimp Festival) on November 8-11.
November 10-17, 40th Tecate SCORE Baja 1000
This is the Grandaddy" of all off-road races. The final point event of the year will feature over 400 vehicles making an over 1,000 mile run from Ensenada to Cabo San Lucas. On November 10 the event starts with festivities in Tijuana; on the 11th the vehicles will parade to Ensenada; registration and contingency take place in Ensenada on the 12th, with the race starting early on the 13th. There will be an Awards Ceremony in Cabo San Lucas on 11-16.
www.score-international.com
.
The Crowds are Gone
While April through July host a number of activities in Baja, late summer in a way offers more. It's my favorite time of year there. The restaurants are not as crowded (you can park in the street at Puerto Nuevo), Vendors, ATVs, large groups of revelers, and others who crowd the beaches, are gone. It's a more tranquil time of year. Even beaches that often lose their sand to the pounding of winter storms have largely been replenished with fresh sand by Mother Nature. 
As you can see, there's still plenty of activities and events during late, or Indian, summer. From August through November, the line-up offers something for everyone – in addition to the laid back activities of one's choosing. b
Greg Niemann, long time contributor to the San Clemente Journal, is the author of Baja Fever, Baja Legends, Palm Springs Legends, and Big Brown: The Untold Story of UPS.
www.gregniemann.com
.