Toning Chose Her
May 05, 2006 11:19AM ● By Don Kindred
by Anne Batty
In 1996, Sound Alchemist, Gail Chasin, was performing as a singer in a popular hotel in Laughlin, Nevada. Her performances were six hours long, six nights a week. Toward the last leg of this particular gig, the entire hotel staff and many of the clientele at the resort came down with Hepatitis A. Unaware that Hepatitis C was lying dormant within her own body, Gail soon began experiencing symptoms that looked to her like a bad flu. So she began drinking cough medicine by the bottle, thinking it would help her 'flu' … not realizing the alcohol in the product was damaging her liver and worsening her entire condition.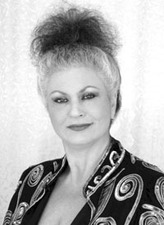 Before long Chasin's illness escalated, producing a 104 fever, internal bleeding, and an inability to keep food down. Subscribing to the "show must go on" theory, she continued performing in spite of her symptoms. 
"I woke up on the 10th day into my illness with no tears left to cry," Gail remembers. "As I sat up in bed, a strange 'sound' came out of me. It was not only involuntary, but it stunned me to be making such an odd, elongated sound! As the sound continued I looked around the room and thought, 'What the heck is this!?!?!' " 
With only a week left to fulfill her performance obligation, a trip to the emergency room via the hotel paramedics prompted Chasin to return home to Southern California. And during her recuperation she had an unusual revelation from a cousin, who worked at a metaphysical bookstore.
"A book in my store literally flung itself off the shelf at me and landed on my foot," her cousin explained to her. "I paid no real attention to it, but here – you have it." 
That book turned out to be one of the first ones written on Toning, and Gail read it like a thirsty person in the desert, unable to put it down. 
"I suddenly knew that's what had happened to me back at the hotel," she related. " … my body was so ill, it was emitting releasing notes or tones while it was releasing the pain!"
Toning, as defined by experts of the metaphysical persuasion, is the elongation of a note or tone using breath and voice. It isn't about sounding pretty it's about release, and when coupled with intention, it is regarded as having a spiritual focus. Touted as a wordless prayer, Toning is said to be for anyone and everyone regardless of religion, belief or age. As a fast way to connect to the spiritual, it is believed to be about achieving forgiveness, which is thought to be the key to personal growth.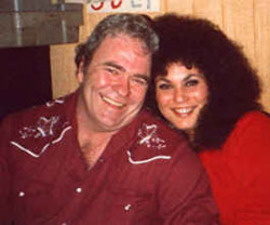 Sound healing, or Toning, is considered to have helped people with illnesses like Alzheimer's, Parkinson's, Dementia, Cancer, Hepatitis C, Aids and other dis-eases. As well as aiding healthy clients looking for grief or stress relief or those with specific spiritual, mental or emotional issues.
Following that first Toning incident in Laughlin, Gail Chasin has personally utilized sound healing on her broken neck and back (two separate accidents), while re-learning how to walk and restoring her desire to live. She has also been passionately teaching the healing power of Sound Therapy ever since. 
Unaware of any school available to instruct her in this method, Gail's interest in Toning led her to become self-educated in the Power of Sound. She studied animal and mammal sounds, psychoacoustics, cymatics (the relationship between vibration and matter) and anything else on the subject she could get her hands on, be it medical, scientific or spiritual. She also studied intensively in Seattle with sound facilitator Tom Kenyon exploring shamanistic healing with sound.
Armed with this education Chasin now conducts workshops, private sessions, sound 'readings/healings' and celestial toning circles. Her work has received recognition in the field, and she has been seen on the cover of Inner Words Magazine with three of the world's most famous sound facilitators, Tom Kenyon, Stephen Halpern and Johnathan Goldman. 
In her capacity as a Sound Alchemist Gail Chasin has written and recorded a book to a double CD entitled, the "Art of Intuitive Toning", which gives soup to nuts information on vocal sound. She has also recorded two CDs for meditation and deep relaxation. Sound Healing, which allows one to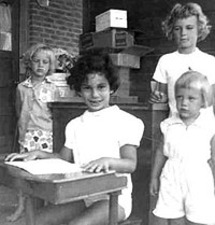 Tone with Gail on the seven chakras (energy centers) of the body, and Elements, recorded intuitively and live, which contains five pieces – soundings based on elements in nature … fire, air, ether, earth and water. 
It has been heard said that every human being is born with a unique gift. Finding it or having it find you - as seems to be the case in Gail Chasin's life journey - provides opportunity to share it and in turn to help others.
Perhaps that is why Gail relates enthusiastically, "I love what I am doing. I know I am fulfilling my destiny, serving in this way. It's been a fascinating and wondrous journey that has blessed me in many and various ways, and I am truly grateful that Toning has chosen me!" b 
To learn more about Gail Chasin and Toning visit www.gailchasin.com or call her at (714) 838-3802.

top of page | current issue | home