Dorothy Fuller Sixty years on the Sand
May 05, 2006 10:00AM ● By Don Kindred
by Anne Batty
When San Clementean Dorothy Fuller speaks of the "Spanish Village by the Sea", she talks of falling in love. And while expressing her continuing affection for the town - as well as a desire to continue contributing to it - her eyes liquefy, giving expression to the depth of her devotion.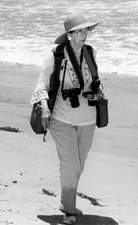 Fuller's story reveals ties and involvement within this community that have threaded themselves like a winding river into the history of the town. It is a saga begun in childhood, when she and her family spent summers on the town's beaches. Coming here because Dorothy's father, Thomas L. Walker, a Bank of America vice-president at the time, was assigned to watch over the banks and H. Hamilton Cotton's financial interests in the developing city. 
During one of those visits in 1934 the family rented the Casa Romantica, and in Fuller's eyes … "it was heaven on earth". She had come at a time when the "Village by the Sea" was truly just a village. A time when - as a wanderer at heart - she was free to spend hours safely meandering along its tranquil beaches and exploring its coastal canyons. And while participating in the city's slower pace she was able to talk with townspeople along the way, satisfying a curiosity to learn everything she could about what was going on in the community.
"I have always been a little nosy," Dorothy remarked, face crinkling in laughter. "I'm a people person, and having been raised to share my time and talent, have always wanted to do so."
When not vacationing in the village, Fuller's family lived in Los Angeles within walking distance of the famed Ambassador Hotel and its landmark nightclub, the Coconut Grove. 
With a father and brother connected to the movie industry (through financial dealings with Samuel Goldwyn and Hal Roach) Dorothy lived a very different life in the big city, meeting and socializing with movie stars and influential people. But all the while her heart remained in San Clemente.
In 1946, Fuller moved into town permanently, leaving only sporadically after that to travel alongside her first husband, Boyd Ames, during his U.S. Air Force assignments. She tells a humorous tale of their meeting. About how Boyd, a city police officer, was sent out on a disturbance call to a party where she was the guest of friends, Carl and Jean Johnson.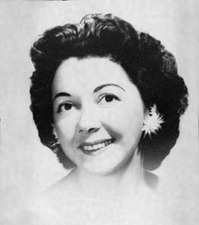 "To this day, I still can't believe Carl made a disturbance call on his own party just so I could meet Boyd," Dorothy chuckled, remembering the incident.
Fuller further recalled having written a letter that eventually got her spouse accepted into the armed services. 
"That letter was probably the catalyst to my career as a publicist," she exclaimed. "That and the fact that I loved taking family pictures, as well as photos of the people, places and things discovered during my roamings around the village."
It was out of those meager beginnings, that Dorothy Fuller would go on to create a profession as a publicist and historical photographer for the city. 
One of Dorothy's first attempts in the field was the writing of an article entitled, "Treasure Found at Garage Sale". It was written for a sale put on by the Regional Occupation Program. Another of her primary community efforts involved raising money for the Cancer Society, selling cake, leftover from a town function, at the little market on Avenida Del Mar. From those scant undertakings, little by little, at one time or another, Fuller became a member of, and acted as publicist for, almost every organization in the city, as well as working as an unpaid writer for Publisher Stan Manning's newspaper the Daily Sun Post.
Those experiences gave Dorothy confidence, encouraging her to enroll in communication classes at UC Irvine where she received certification in publicity/promotion. She soon became a member of the Orange County Women in Communications, enjoyed publication in Newsweek, Grit and area magazines, and won many photo and writing contests. 
"My grandmother used to worry about my willingness to give away my time and talent," Fuller revealed. "She always thought I was giving too much and would be taken advantage of, but I didn't feel that way. I loved (and still do) this town so much that I wanted to be a part of everything that I could."
While she couldn't be a part of everything, Dorothy did manage to promote and be involved in a myriad of organizations and events. Some of the highlights included: the Fiesta, La Christianita Pageant, Las Cuadras Dancers (San Clemente's Dancing Ambassadors), Arts by the Sea, Historical Society, Chamber of Commerce, City Plan 2000 Committee, Citizens Advisory Committee, the town parades and much more.
It was Fuller's charitable contributions to the happenings in the village that eventually brought about her involvement with the Ocean Festival. She was approached in 1975 by Sheridan Byerly, San Clemente Marine Safety Captain to help plan one of the Orange County Beach Games in celebration of the 1976 BiCentennial. Their goal would be threefold, to show off San Clemente's beaches, promote the City's lifeguards, and encourage family fun at the beach. Donning her thinking cap and calling upon her innate creativity, Dorothy's first suggestion for the event would be to change the name from OCBC to the San Clemente Ocean Festival. The second step was to write a slogan for the event. Her catch phrase, "Greatest Show on Surf", is still in use today.
Throughout the years Dorothy Fuller has created, raised monies and obtained sponsors for most of the programs that have made the Festival the success it remains today. (See sidebar accompanying this article.) She has done it all on a volunteer basis. 
Today, dressing impeccably at 80 years young, Dorothy is still energetic, enthusiastic and retains her love for the city. Her plans for the future include much of what she has done in the past.
"I would like to work to see San Clemente remain a family, Fuller commented, "not splintered, but remaining as one. Bringing everyone together. I will do whatever I can to help make that happen."
Hearing the passion in Fuller's voice and observing her many accomplishments and contributions to the "Spanish Village by the Sea", it becomes obvious she not only speaks her love for the town but puts that love into action. She presently bears the title "Mother of the Ocean Festival", with much pride and appreciation. As the one who played the largest part in packaging this event - a more fitting title might be "Mother and Founder of the Ocean Festival". That slight change in the wording of this worthy assignation seems small recognition for some very large contributions. b
For Dorothy Fuller and Larry Smiser "Photographs And" including photograph availability locations, call 366-5357 or 498-7238.