Oh, How We Dance!
May 05, 2005 02:43PM ● By Don Kindred
   Ballroom dancing, as we saw in the movie "Shall We Dance," can become an all-encompassing way of life allowing every-day people, and Richard Gere, freedom of expression. Some see it as the exercise that is lacking in their lives, encouraged by the fact that it is a low-impact activity, with cardio benefits. As with any sport, there is a disciplined approach to practicing and when they've practiced, they practice again. Bonuses include improved posture and weight loss, a better sense of balance, plus the sheer love and pleasure of dancing.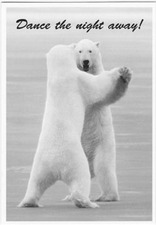 As with any common interest, participants become very close, almost to the point of forming their own tribal cult. Conversation turns to steps, judges, partners and choreography whenever they are together, constantly indulging themselves in their hobby. They also know that they are mixing with quality people who understand the passion for dancing.
    Why do people sign up for lessons? Many couples feel the need to learn to dance together for social reasons and grace the dance floor without mishap. Individuals may see it as a great way to meet new people and learn Ballroom, Latin, Smooth and Rhythm dances.
    Dance studios offer packages of a series of lessons. Professional instructors groom clients to a level of proficiency so that they can compete in competitions all over the nation and eventually, the world. Once dancers reach competition level a new set of rules come into play. Besides the time commitment to practicing, finding a like-minded, disciplined partner can be the biggest challenge.
Three years ago, competitor Number 214 had slipped off her three-inch heels and was staring ruefully at the angry blister forming on her toe. The competition in New York wasn't working out as she and her instructor had planned and there were still two more dances she had left. At least, she thought, my lilac gown turned a few heads so perhaps the judges noticed me. Quickly applying a bandage to her foot, she swept out onto the floor, smiling and working through the pain.
    Competitor Number 342 was watching her. "Now, there's someone I'd like to meet," he commented to a fellow competitor.
    "She's from Orange County in California, geographically undesirable seeing as we're from Texas," grinned his friend.
    Fast-forward a couple of months. She was competing in Dallas on his home turf and this time he met her and waltzed her into his life. Meeting on the dance circuit, juggling work and personal schedules, their long-distance romance evolved.
    Now dance and life partners, Bruce and Pamela McCombs offer advice for beginners, helping them decide upon a common mission to achieve their goals. Their experience shows that being close to someone for hours on end can result in disagreements but being professionals, they try to leave their frustrations on the dance floor.
    "I am very competitive," said Pamela, "and I love to dress up. My gowns are beautiful, my hair must be styled a certain way and I wear jewelry to catch the judge's eye. Fortunately, I am able to design and sew my own gowns and I spend hours gluing on shiny crystals so that I sparkle when I move. In the four years I've been dancing, I've learned what works and what doesn't. It is a wonderful feeling to be in the spotlight moving gracefully around the floor to beautiful music.
    When I first started I knew there was more to club dancing than just Salsa. After taking lessons at the dance studio they convinced me to compete in a "private" competition. I dragged my family there and I had so much fun, but I'm not sure that they did! Then I saw a professional competition so I hired an independent teacher and I was hooked. Now my favorite dance is Cha Cha as it is fast and flirty and I can strut my stuff. Dancesport is really an art form."
    Bruce, in his role as the ever-watchful leader on the dance floor, enjoys Jive. "It's like Swing only a lot faster and so much fun, but the Viennese Waltz is one of my favorites because it never fails to make me smile. When I first started dancing I took six lessons and was able to compete in the Cha Cha, and my performance excited me enough to keep dancing. Now we have coaches from the UK, the former Soviet Union and Canada who cut us no slack as they are previous champions and know what we have to do to achieve our goals. We are trying to make our Latin routine look sharper and clearer so that the judges won't have to guess what we are trying to say. There are different levels in which we can compete and our most recent accomplishment was placing third in the Open Latin championship in Canada and last year we were happy to place second in Senior Standard championship at the Ohio Star Ball."
    The McCombs both suffer from arthritis in knees and hips but their doctors agree that dancing is the best thing they can do to keep flexible. Also, extra time is needed in the gym to equip the body with additional strength to withstand the rigorous challenges at the competitions. Many times the dance floor is crowded, and skillful maneuvering is needed to avoid getting boxed into a corner out of the judge's eye or, worse, into a head-on collision. The line of dance is the counter-clockwise flow of traffic, specifically for progressive dances such as the Quickstep and Viennese Waltz, and failing to keep clear of other competitors often results in bruised ankles.
    Fancy footwork aside, this dedicated dancing duo recently converted the lower level of their Orange County house into their own private dance studio, complete with wood floors and mirrors. They have their sights set on qualifying for the competition at Blackpool, England, a contest that equals the Olympic Games of ballroom dancing. That means years of practice ahead sharing their love of the sport, but for them there's nothing like the enjoyment of a quick Tango before breakfast to start their day. b