The Ultimate Reunion Calling All SC High Graduates To Gather October 2nd!
Aug 05, 2004 06:37PM ● By Don Kindred
by CeCe Darakjian
     There are lots of good reasons to throw a party. There are birthdays to be celebrated, brides to be showered and retirees to be honored. Occasionally an event comes along that cries out for a really big party, the "Ultimate Party," if you will.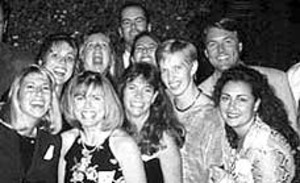 The year 2004 marks the 40-year anniversary of San Clemente High School and plans are under way for the "Ultimate High School Reunion." Sponsored by the San Clemente Educational Foundation (SCEF), the "Ultimate Reunion" will bring together classmates and faculty from the past 40 years to celebrate and reminisce about their San Clemente High School experience. It will also be a chance for graduates to give back to their alma mater, as all proceeds from the reunion will be used by the Educational Foundation to fund much needed programs at San Clemente High. 
     The evening of October 2 has been set aside for the elaborate celebration to be held at Steed Park. The festivities will include a catered dinner, full bar and dancing, along with the screening of a video encompassing the highlights of the last 40 years at San Clemente High. "Ultimate Reunion" and San Clemente High School memorabilia will be available, allowing attendees to take away a memory of this special night. 
     Local Realtor and civic volunteer, Nancy Mavar, has undertaken the huge task of organizing the party. You may know Nancy from a myriad of other San Clemente events. She works tirelessly for the city as a member of the Beaches, Parks and Recreation Foundation, the Senior Center Capital Campaign, the Cinco de Mayo Executive Committee, and as an organizer of the Ridge Trail Challenge. She undertakes all of this on top of owning and operating her realty company, Mavar Realty, specializing in South Orange County and Desert Area properties. In what may be the understatement of the year, Nancy is able to undertake all of this because she claims to be "good at time management." She also serves on the Board of Directors of the Education Foundation, and it is in that capacity that she became involved with the "Ultimate Reunion".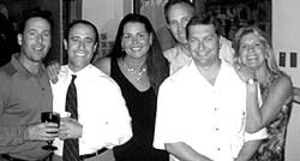 "I want everyone to remember the reunion is about getting people together for a good time and that the proceeds will go to a very good cause," Nancy commented.
     According to Kitty Schmitt, San Clemente Education Foundation Executive Vice-President, the foundation's goal is to raise money to supplement academic programs at San Clemente High School. "Every time the state or federal government makes a cut to education, it affects our school district and results in cuts to academic programs. Last year our local school site funds were drastically reduced. The SCEF provides funding for programs that otherwise would have to be eliminated. Currently the group helps to pay for the Wednesday Tutorials which is open to all students free of charge, provides funds to employ an on-site college and career counselor, contributes supplementary funds for the Freshman Mentoring Program, and supports other academic resources as needed. "The San Clemente Education Foundation is an avenue for local money to be spent locally. SCEF allows parents, businesses and community members a chance to see their donations at work here in San Clemente. The money we raise goes right back into our high school," said Kitty.
     As current board members struggle to raise money for today's SCHS students, local resident and class of '65 graduate Barry Berg remembers the first years of San Clemente High School, almost as if they were yesterday. "The opening of San Clemente High School was a long anticipated event. After years of failed bond initiatives, the school went into session in the fall of 1964. The site was an empty valley, previously considered the backcountry of San Clemente. Avenida Pico literally ended at the high school."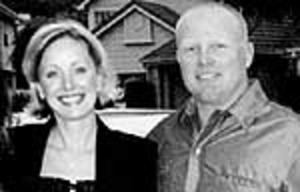 According to Barry the first senior class had spent the previous three years at Old Capo High School, which still stands next to the San Juan Capistrano Library. When the San Clemente campus first opened it looked a lot like it does today, with one big exception. . . there wasn't one blade of grass around any of the buildings. Depending on the season, Barry reminisces, it was either a dust bowl or a mud pit!
     "Times were much more restrictive then" recalls Barry. "It's hard to believe the contrast to today's dress. One big difference between the students of '65 and students of today, we were not allowed to wear shorts to school. Being a beach town, you can bet we weren't very happy about it. In addition, haircuts were strictly monitored. No hair was allowed to touch your collar and facial hair of any kind was taboo. Only at the end of the year during the Senior Activities Week were we able to have a beard-growing contest. I remember the winner, Vince Gainer, had us all beat the first week of the growing period!"
     Proof that some things never change, Barry remembers, "More than once my parents had to meet with the Principal, as I was caught ditching school to surf a big south swell. I remember once looking up from the line-up to see the Vice-Principal on the bluff, writing down our names so he could later haul us in for cutting class."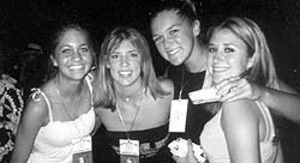 Memories like Barry's, will be shared over and over again the night of the reunion. Classmates you haven't seen in years will recollect something you haven't thought about in a long time, and it will all come flooding back. The DJ will play a song you haven't heard in ages, and you'll recall a dance you haven't danced for longer than you can remember. It will be a night for celebrating, a night for memories and a chance to give a little something back to San Clemente High School.b
If you are interested in volunteering to help out, would like to purchase tickets or would like to be a sponsor of the San Clemente High School Ultimate Reunion, please check out
www.SanClementeEvents.com
or call (949) 388-8536.