Forty Fun Favorites in San Clemente
Aug 05, 2004 06:31PM ● By Don Kindred
by Maggie Zeibak, photos by Don Kindred
Make space in your heart for more pleasure! Move over boredom, ennui and discontent we've got plenty to occupy ourselves in our hometown. Local residents and visitors, casting aside the mass revelry of the weekend beach scene, share with us their favorite things to do in San Clemente and where they like to take their out-of-town guests.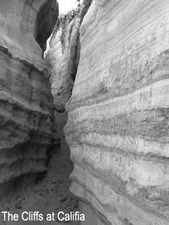 "On a sunny Friday afternoon I like to take extra time for lunch and go to The Fisherman's Restaurant. Sometimes I even make it back to work". Brian Hannigan, Website Developer
     "I love to gaze out at historic Del Mar Avenue from Carbonara's at dusk, burgundy in hand, tortellini in mouth, Spanish guitar strumming softly in the background, heaven". Elaine Brahler, Writer
"I enjoy breaking clay targets with a shotgun at the San Clemente Gun Club." Bob Fritts, Computer Instructor
"A fun place I like to go is camp trails. My family and I can go camp out and surf. I just hope the Toll Road doesn't go through our camp trails and Trestles." Cassie Bartenstein, Student
"We always go to North Beach for 4th of July fireworks as a birthday celebration for my husband. You can see three firework displays at the Pier, Dana Point and Laguna Beach". Ellen Hassler, Owner. Rooms With a View
"I'm always excited to take a class through San Clemente's Parks and Recreation programs – the people and teachers are wonderful. I've taken Tai Chi and Karate." Carolyn D'Ercole, Hair Stylist
"I lived in Florida for 25 years but the best is this San Clemente beach. I have a collection of rocks, beach glass, shells and some very large teeth – close to 5,000 individual pieces. I really get a kick out of watching the treasure hunters "wand" the beach searching for diamond rings, coins and other metal collectibles." Cathy Lee, Dir. Seaside Senior Center
"One of my favorite places in San Clemente is the old Miramar theater. I would love to see it restored to the beautiful theater it once was." Peggy Bartenstein, Sales
"Our mommy loves to take us to T-street where we can wave to the trains. We have ice-cream comes and then play on the beach." Ann and Martin Iordanopoulos, 3-year old twins
"Fishing. Is there any other life?" Chris Evans, Fisherman
"We're really proud of San Clemente's hand-painted tiles and every time we look at them we see something new." Dennis and Julia Neal, Retired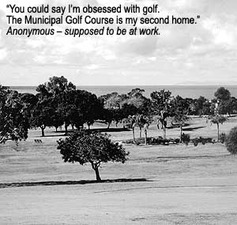 "I wouldn't miss the monthly Street Faire on Ave. Del Mar." Doris Cox, Store clerk
"Attending Church on the beach is pretty cool." Debbie Kieffer, Student
"Beach Club Swimming Pool!!!" Excited half-naked kids.
"Enjoying coffee after a walk to the pier. There are great places for coffee downtown." Wendy Phelps, Homemaker
"The rocks at Calafia are pretty impressive. There are good shots for photographers there." Arthur McVay, Retired
"The performances at the Camino Playhouse are first rate. I try to attend every new play." Nancy Steiner, Customer Service Representative.
"Boys and Girls Club. There's always something to do." Alvarez Family
"I've been meaning to attend one of the Naturalists' Lecture and Hike programs held at the State Park. I hear they are very informative." Carol Tracey, Grandmother
"If I could ever get a day off I'd go for ice cream at Cowabunga's then to a poetry reading at Casa Romantica." Janey Silverman, Mom
"Out of all the places to sketch or paint in San Clemente, I like the pier best. The art walks seem to be getting very popular." Lou Joseph, Artist
"I want to take a digital camera class at the Senior's Cybercafe. I've always been interested in photography but this is something new." Eric Vanderbilt, Retired
"I play a lot of tennis on the courts in San Gorgonio Park. The views are fantastic." Sue Wilson, Homemaker
"Shopping, shopping, shopping! My sister and I love to wander through the shops on Del Mar." Karen Tanaka, Student
"We packed a picnic and came down to Parque Del Mar to watch the world go by. Have a celery stick." Mark and Karen from Texas
"Where would we be without the Library Bookstore? I can always find something I haven't read for a very reasonable price. I love their Buck-a-Bag sales." Carol Valero